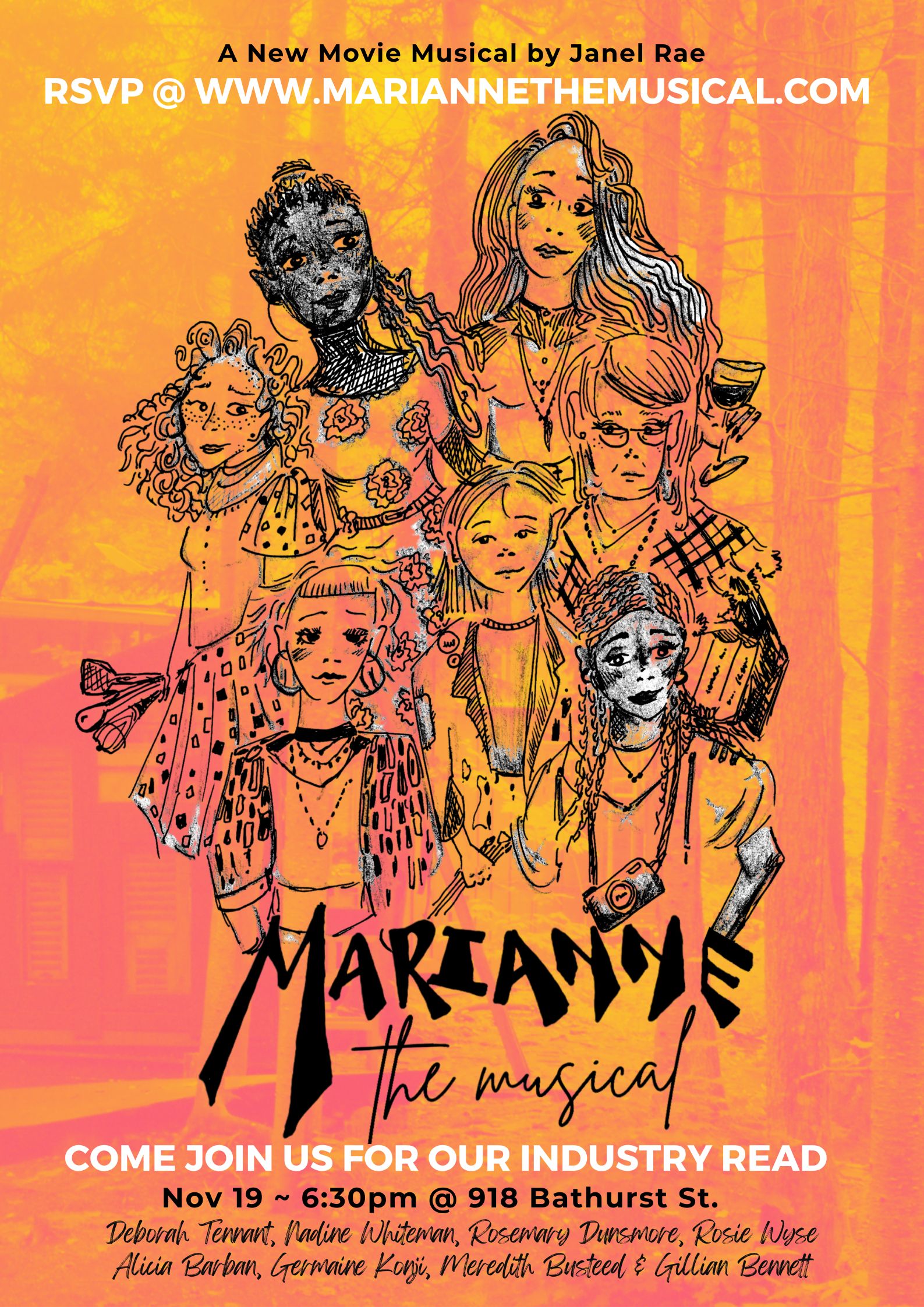 Join us for the Musical Movie Industry Read of "Marianne," a new musical written and composed by Janel Rae Filipiak.
Marianne follows 7 hungry women as they traverse through a decade, hanging on either ends of life together; all in the shade of old pine trees amidst a garden with a cunning spirit.
Reading Cast: Deborah Tennant, Nadine Whiteman, Rosemary Dunsmore, Rosie Wyse, Alicia Barban, Germain Konji, Meredith Busteed & Gillian Bennett
To learn more and to RSVP for attendance, click here.