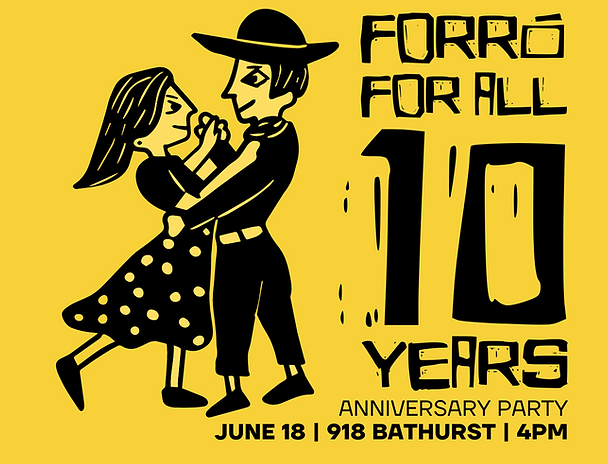 Come and join Forra For All for a night of celebration as they commemorate the 10-year anniversary of their beloved forró dance community: Forró For All!
Forro For All has come a long way since their humble beginnings, and are excited to share this milestone with all their friends, family, and fellow dancers. In keeping with the spirit of forró and their Brazilian roots, get ready for an arraiá party filled with lively music, delicious food and drinks, and of course, plenty of dancing! This celebration will feature live music from Pernambahia, a talented local band that will keep you moving all night long.
If you'd like to participate in the festivities, you can purchase tickets and get more information here.